Cryo Restructurel by PIER AUGÉ
ANTI-AGEING WITH NO INJECTIONS, NO FILLERS, JUST AMAZING RESULTS !! Cryo-Restructurel non-biological facelift from Pier Auge. (Salon based treatment for trade clients only)


With concerns over injectable fillers and worrying side effects increasing daily* women are seeking results from non-invasive alternatives. The Cryo from Pier Auge is exactly what they are looking for. This award winning facial treatment is unrivalled in its market and has been re-launched with a range of new salon products.

This non-biological lifting treatment offers comparable results without the use of injections or for the neurotoxic proteins or cosmetic procedures. A series of 5 Cryo facials will give increased radiance, anti-ageing results and the appearance of a biological facelift, lasting 6-9 months.
The Cryo Restructurel is suitable for all skin types and women of any age. From the early signs of ageing (30-40 years) it improves slight bagging and fine lines under the eyes, dull skin tone; to noticeable signs of ageing (40-50) tightening and refining looseness in upper lid, crow's feet, under eye bags and deeper wrinkles; and in mature skin 50-60+ it reduces lines, puffiness, heaviness and deeper brow lines.
Developed by Pier Auge in 1989 the treatment contains two main ingredients that account for the amazing results; HP DNA taken from Salmon roe and Hyaluronic Acid. This winning combination was acclaimed and awarded for its exceptional results by CNRS (Centre National de la Recherche Scientifique) and ANVAR (French Innovation Agency) two of the highest bodies in cosmetology.
Working at a deep layer of the epidermis the HP DNA repairs cell level damage caused by the sun, stress, ageing and neglect, while the Hyaluronic Acid is a powerful humectant which drags water in the skin to hydrate for plumped, smooth skin and finer lines. This gives visible long lasting results (see images below). Women report 25% decrease in deep wrinkles, smooth skin (15% decrease in rough skin texture), a 21% decrease in sebaceous activity giving tightened pores.
*Reports and research cite concerns around the use of Botox (botulinum toxin) varying from the development of antibodies to the toxin over medium or long term use, that reduces it's effectiveness; to depression resulting from psychological effect of reduced facial interaction. Also concern remains around newer invasive treatments such as Frotox recently introduced which involves injecting liquid nitrogen into the skin.
 (Dr Martin Lewis Cardiff University - April 2013; Dr Eric Finzi US dermatologist's book 0 The Face Of Emotion - How Botox Affects Our Moods And Relationships; Professor Nichola Rumsey, co-director of the Centre For Appearance Research at the University of the West of England 'There is anecdotal evidence to suggest that if the face is less mobile, whether from Botox or facial palsy, people can't use non-verbal communication - the most powerful kind of communication - appropriately.)


The Pier Auge Pedigree
French Chemist Pier Auge created his business and the brand in 1961 when scientists were discovering the formula of skin. He used this knowledge to create cosmetic products with active substances that mirrored the skin's natural formula and unique structure. Creating a core ingredient called Base Dergyl that would "Give back to the skin what belongs to it".  Base Dergyl is in all of the Pier Auge products which means it will always respect the balance of the skin, rarely cause reactions and make the skin look and feel as healthy as it can be. This is unique to Pier Auge products.
He was soon making products for lots of other people and in the late 60's he decided to move to a factory where he could have total control over all the manufacturing processes including a laboratory for testing and checking during and after the manufacturing processes. This continues today, as the highest quality raw ingredients are brought in, they are tested throughout and combined with exacting control over the process from the mixing through to the bottle filling to packaging. This means guaranteed amazing quality that will never be compromised.
Each Pier Auge product contains substances that complement the skin's unique structure. They use advanced molecular science to develop ingredients and products, which will balance the skin's natural production.  Today, the range of products is refined to match the skin's every need.
Contact
You will find evidence based before & after pictures in our gallery. For more details on the treatment & its cost, get in touch with Sarah on 01934 625639 or email on [email protected]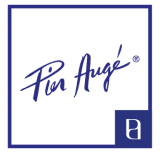 Pier Auge France Cryo Link for more detailed : Cryo Restructural information from France
Video Content: