Magic Glow Box - Anti-Ageing Radiance Duo
£65.73
Magic Glow Box - Anti-Ageing Radiance Duo
SPECIAL Offer From Pier Auge !!
Includes Fleurs D'Absolu Revitalising Treatment Soin Unique 40ml, Douce Aura Resourcing Mask 20ml and a Special Pier Auge silk scarf shown below.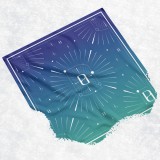 Note : This special offer is the same price as if you were to purchase the Fleurs D'Absolu product on its own, everything else contained within this offer is therefore foc.